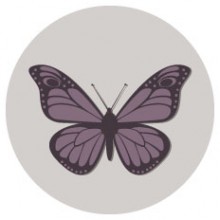 Last month I went to the Creative Freelancer Business Conference (CFBC) in Boston. CFBC is part of HOW Design Live, an annual event where creative professionals from all over the country meet for inspiration, business/marketing advice and make valuable business contacts. It was wonderful! One overlying theme that stood out to me throughout the conference was change. And it got me thinking … What does change mean for our businesses?
At the Creative Freelancer Business Conference, I realized that if I embrace change, I will continue to learn and grow in my business—and also be able to give the best to my clients
Here are a few examples of how I'm embracing change:
Fresh invoicing. Setting up a new estimating, invoicing and accounting system system through Freshbooks so my process is organized, clear and streamlined for clients.
Using Smartsheet to track my business goals in an organized way with action steps. I love that if I have ideas or updates while out of the office, Smartsheet can be accessed on phones and tablets. I can also attach links or documents to specific tasks so I no longer have bookmarks and notes all over the place.
Developing workshop ideas so I can expand my business into teaching and sharing my knowledge with the community and clients.
My new website was recently launched; it features lots of new information, values and an ebook!
As a nonprofit, here's how you can embrace change:
Plan in advance. Have a marketing plan in place to keep your communications consistent, scheduled and organized. It is so important to have the appropriate amount of time to think and work through projects. When you are in rush, costly mistakes can happen, and you risk not putting your best message out to your audience.
Is your website responsive? Technology keeps changing, and we have to keep up with it. Your website is the hub of your organization. It's where people from all over the world can come to find information about your mission, how to give, etc. And they are looking at your website from different devices (computers, phones, tablets), so it's important to have a responsive website where everyone can easily see your efforts, join in and take action. This also includes your email templates. Make them mobile friendly.
More show, less tell. Take photos of what's happening at your organization and post them on social media. People love to peek behind the scenes, and it helps build a personal connection to your mission. Use infographics instead of lengthy blocks of text to get data-driven information across. Infographics have a high rate of getting shared on social media, and result in heightened awareness. (I like to use my Pinterest page to pin interesting infographics. Take a look, you might get inspired.)
Here's an example of how I helped a client create change:
My work with The Special Needs Resource Center (a nonprofit organization that helps children with special needs), through various print campaigns and donation drives, generated significant funds—enough to enable them to develop a summer camp called Camp Discovery. The combination of SNRC's programs, along with Camp Discovery, gave children access to year-round services they would not be able to receive otherwise.
There's no doubt. Everyone should be open to change because it helps you grow, stay current and be more successful. Let's keep changing for the better, and let's create change together.