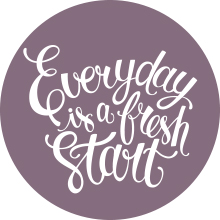 When was the last time you took a really deep breath and exhaled slowly? As spring arrives, I can't help but notice an increased desire to slow down, simplify and clarify. In life and business, I think spring is a time for new beginnings and renewal.
Which is why I want to ask you this question:
Does your business need a breath of fresh air?
If yes, let me provide you a complimentary (no obligation!) brand audit.
I have five slots available. Sign up by Wednesday, April 19th to reserve yours.
Why am I doing this? Because I want you to have a fresh, clear start and an objective perspective. I know sometimes we all need one! If this turns into a creative partnership, that's wonderful. If not, that's wonderful too…especially if you walk away with something helpful.
Together we'll answer these questions:
Can your brand be simplified?
Does your brand tell a consistent story?
Are you attracting your ideal clients with your branding?
Does your branding make you stand out from your competitors?
Plus, I'll share at least 3 specific recommendations to make your brand stand out.
Happy Spring!