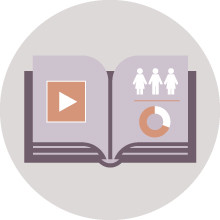 There is no shortage of statistics about why visuals are so important:
People remember 20% of what they read—and 80% of what they see and do. –Wyzowl
40% of people respond better to visual information than plain text. –WMG
But statistics aside, if we look inside ourselves, we know on a personal level how moving an image can be. Think of some images that have moved you recently. Here are a few instances that aren't just great examples of visual storytelling—they are ones that personally moved me.
1. Collage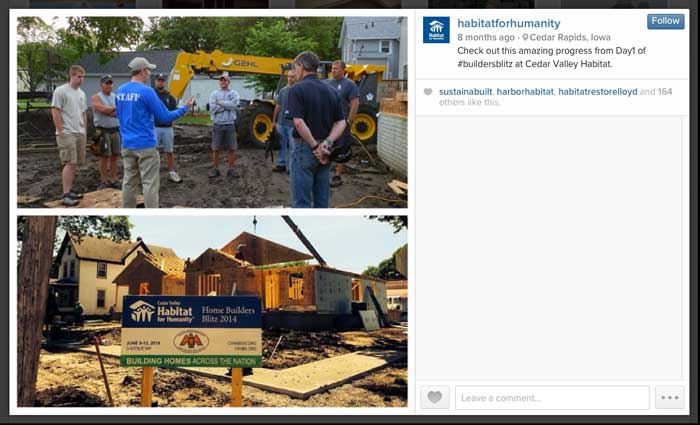 Habitat for Humanity uses collages to show the progress of the amazing work they do. This collage shows the progress made in one day. You would not believe this without seeing it!
2. User-Generated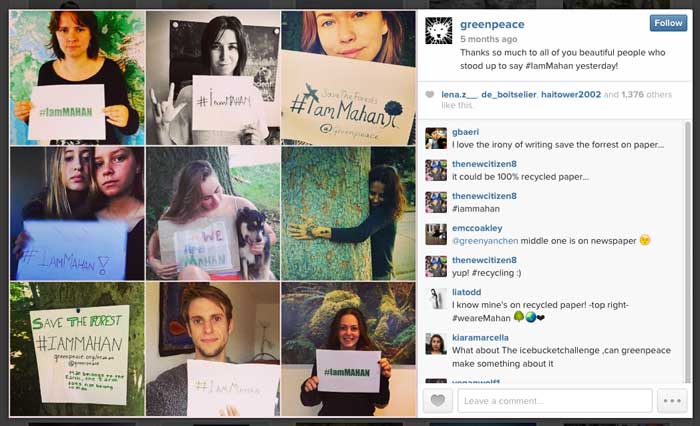 To stand in solidarity with the people who call the Mahan forest home, Greenpeace asked their supporters to send in #IamMahan selfless. Greenpeace created a collage of these compelling images.
3. Video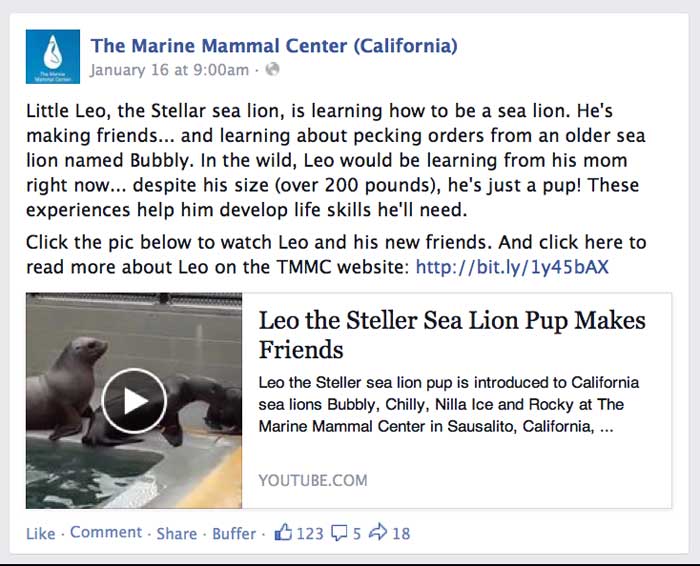 The Marine Mammal Center uses video to tell the stories of sea lions, from their rescue to their recovery and return back to the ocean. Here they are using Facebook to post Leo's story with a video. They entice the viewer to learn more about Leo by going to their blog, which then calls them to action: either to give and/or get updates on the marine mammals.
I hope these examples have inspired you. These powerful examples are just a small part of visual storytelling. To hear more of the story, I welcome you to join me at the Storytelling Non-Profit 2015 Virtual Conference on Thursday, February 26th at 12pm PST. I will talk about how you can create awesome visual stories—and increase mileage from each one—so they take your organization further in achieving its goals. Sign up for free.